Objectivity and methodological evaluation of Ratings for burn-in phenomenon on OLED TVs is the reason this is the world's most accurate TV evaluation website.
Product evaluation company Rtings has published test results on burn-in capabilities on LG OLED TVs. But that's not good news for companies that own OLED TVs like LG or Sony. The month-long test of Rtings shows that LG's OLED TVs appear burn-in after 4,000 hours of operation, much less than the 30,000 hours the company announced.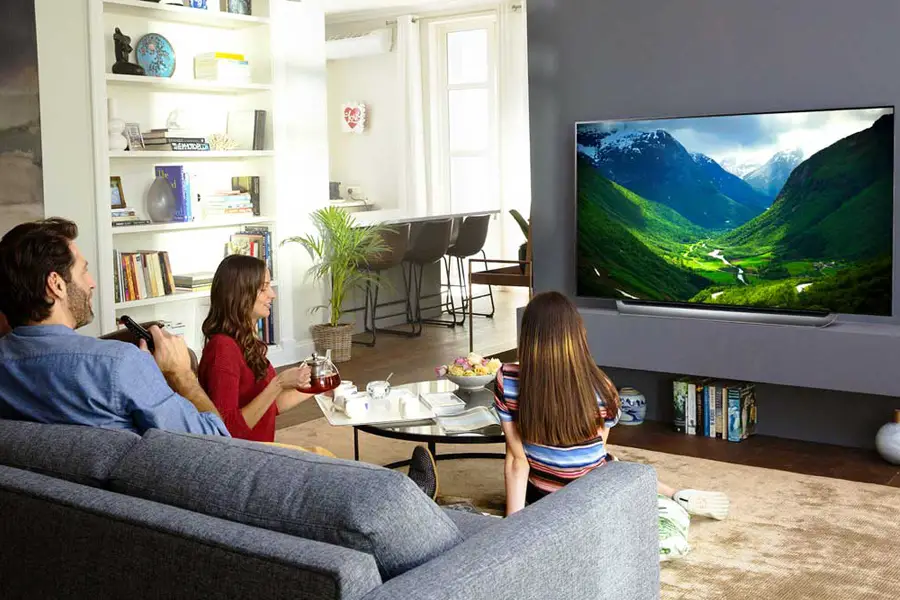 This conclusion was made by Rtings after the process of re-simulating regular TV use from January this year. To mimic different TV uses, Rtings turned on at the same time with 6 LG TVs in the 2017 C7 OLED with 6 different content types, continuously for 5 hours and then turned off for about 1 hour.
This toggle is done 4 times a day. And after 4,000 hours of testing this way, they get the result. Even this test is still continuing until the time this article is completed.
It is their own money to buy products for testing – just like any ordinary consumer – instead of relying on donated products from companies that make their reviews more objective. Not only that, to further ensure their impartiality, their website does not place ads.
But how do they make money – are they people like us? Right and now, according to their website, they only have two unique ways to make money: from direct supporters. For these people, they will have early access to important assessment methods, respond to questions faster and attach prices in the review articles of Rtings.
It can be seen that Rtings is making every effort to make his assessments as objective as possible between this emotional and tempting review world. Therefore, the evaluation results of Rtings for the burn-in phenomenon on OLED TVs are not good for companies that own OLED TVs such as Sony or LG.
And perhaps not waiting until the evaluation results from Rtings, LG's product itself speaks for itself. Earlier this year, LG's OLED TV screen used to display flight schedules at South Korea's Incheon International Airport showed signs of burn-in after only a few months of use. After this incident, the airport had to switch to using the LCD screen.