Nowadays, internet-connected TVs are increasingly diverse in design, style and are selected by many families. So what are the advantages of internet TV?
Internet TV is a television capable of connecting to the internet, users can not only watch TV channels but also read newspapers via web browser or watch movies via youtube (also known as VOD service).
The advantage of this TV line is that you can watch all the programs that have been broadcast before on the internet regardless of the broadcast time of the TV station. However, applications and entertainment features are somewhat simpler than Smart TVs. Your family Can explore games, music, movies … through search channels with a remote control.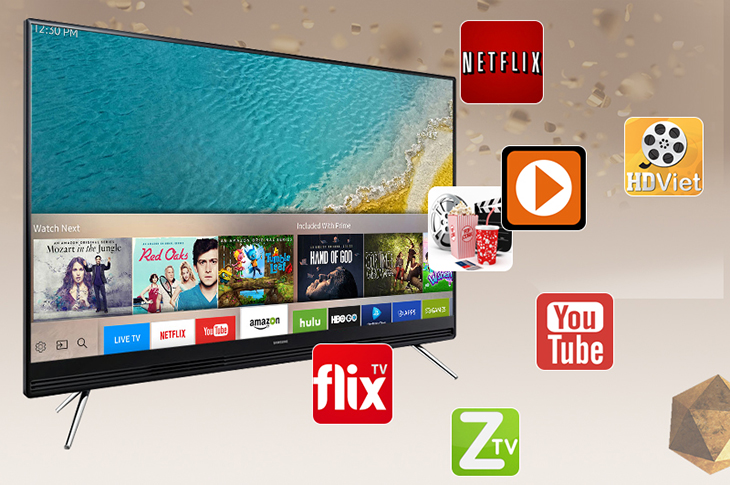 Infected phones and laptops are a common occurrence, but TV infections with viruses are rarely heard. Currently the case of internet-connected TVs infected with viruses is extremely rare due to causes such as the level of downloading applications, the frequency of internet connection of the TV is not as much as smartphones.
Besides, users often do not log in to personal accounts on the TV such as phones or laptops. Although a virus-infecting television is rare but not without, so you need to be careful because after all, internet TV is still an online entertainment device that doesn't have as much security software as on the phone.
To avoid a virus-infected television, you need to note a few things:
Do not click on strange links, unknown content, origin when using the TV to connect to the internet.
Do not download extra applications with apk file on TV. The apk file of the app, you should only download it on familiar, well-known sites, preferably on the app's official website.
If you use Samsung TV models you can often check the TV by virus scan mode.
Always update the software for TVs because many manufacturers will be able to add security features to the new operating system version.
With many of the advantages mentioned above, internet TV is the perfect choice when you are looking for a television that can connect to the internet, install applications, support external connections at affordable prices.